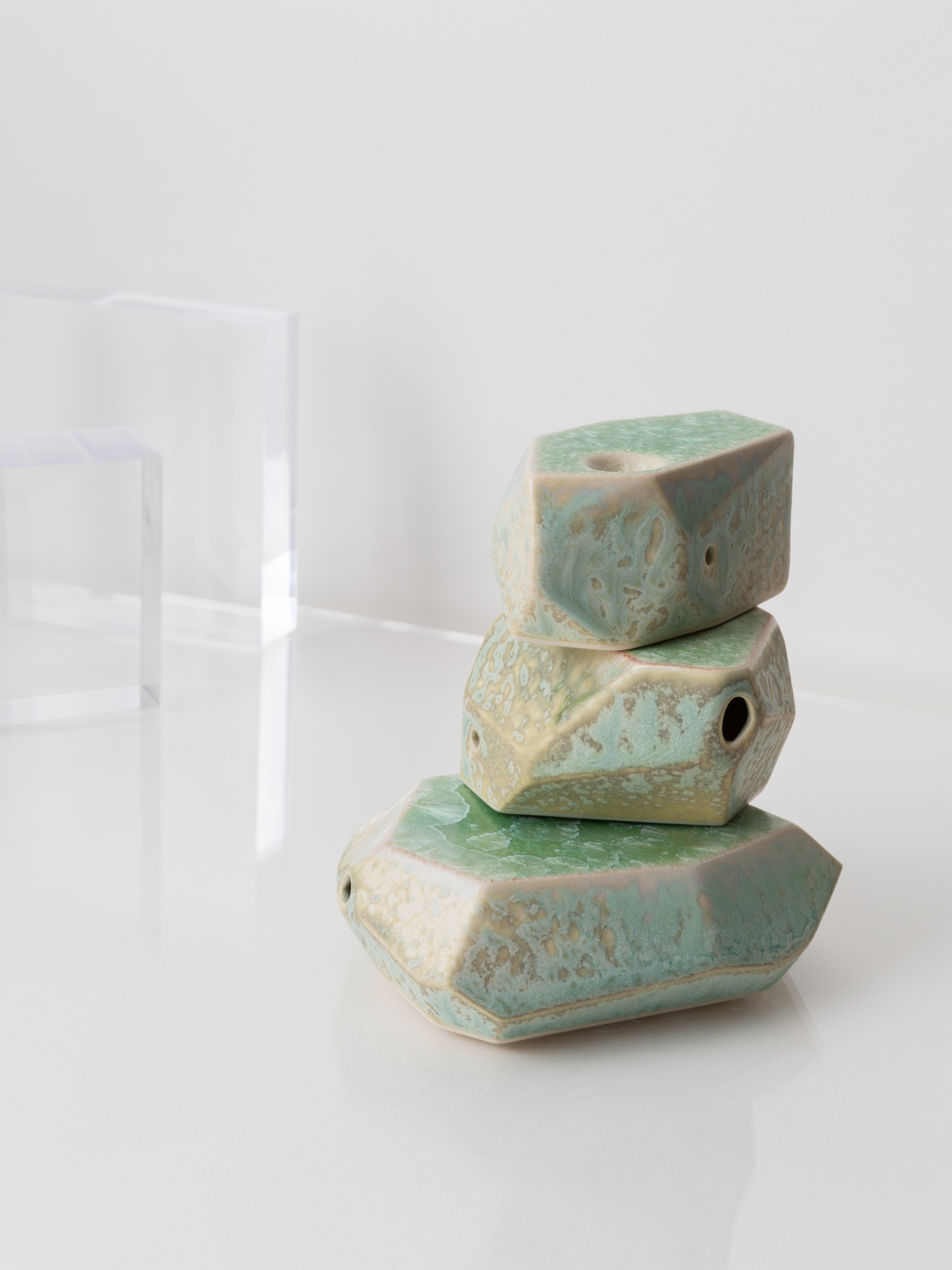 Teal Crystal
For the sophisticated smoker seeking something truly one of a kind. These crystal GeoPipes are made in collaboration with a master potter who has over 40 years of ceramic experience. Each piece is coated in four levels of proprietary glaze and then fired in an atmospheric gas kiln for over 24 hours.
Crystals grow on a molecular level, so the size and quantity of crystals are beyond our control, but that's part of what makes each piece truly unique - no two pieces will ever have the same crystal formations.
***Please note that the piece you receive will not look exactly like the image shown, at this time we can not accommodate requests of crystal size or quantity***
Stonedware pipes deliver a powerfully smooth smoking experience, feel great in your hands, and look chic in your home. Designed with love to make all your pipe dreams come true.
• Available in small, medium, and large
• Easy to clean glazed interior and bowl
• Made to order and individually sculpted
• Hand painted so some variation will occur
• Hand cast in porcelain
• Made in the USA
Due to production times, please allow 2-6 weeks for shipment of product.
sold out
As each piece is hand made, items may vary slightly from photo. All pieces are made using the same process but due to the nature of the process, no two pieces will be exactly alike.
*These pipes are intended for tobacco use only. Buyer must be at least 18 years or older to purchase. Buyer is solely responsible for knowing and duly abiding by their local laws in purchasing and in use of this product.*
***ABSOLUTELY NO REFUNDS - All pieces are made to order and all sales are final***